Looking for Disrupters. — I'm Not Your Average Coach!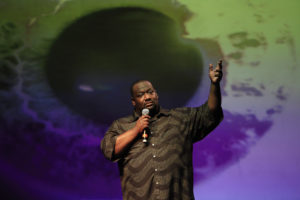 I often get asked these questions – What do you do?  What does J. Richard Byrd offer? What services do you have? Do you have any books? What are your products? I spent countless nights, trying to come up with a unique value proposition. I even tried to come up with a super marketable and catching name.
There is so much that I do on a daily basis. I'm a serial entrepreneur, a businessman, a father, a minister, a brand strategist,  a Web designer, a clarity coach and a musician just to name a few. Every day is different for me. It can go from creating a website to obtaining financing for a hotel construction project to creating a million dollar strategy for a Fortune 500 Company.  But at the end of the day – I fix things.
Now unlike the fixers of the past – that are brought in to assassinate someone or even the tv show Scandal fixer that is brought to trouble shoot and fix political messes.
I fix businesses, ministries, and even relationships.  I fix branding, strategies, and systems.
I consult/coach CEO's, Coaches, Pastors, Entrepreneurs,and leaders. I am the Expert Your Expert calls when they have questions.
People come to me when they are stuck or they need to clarify their vision.
J. Richard Byrd is the Swiss Army Knife of the Kingdom. via Bishop Derek Triplett.
In this site I provide training, resources, articles for the leader/entrepreneur that is looking for a systematic way to do business and stay integral. My training does not come cheap — But then again I am not interested in hobbyists — I train soldiers and more specifically, Officers.
I am not interested in how it used to be or how is was — I am only interested in how it can be, how it will be, results that will Disrupt the Status Quo.
IF YOUR GOAL IS TO THINK BIGGER – BE BIGGER AND DO BIGGER THINGS —THEN THIS PLACE IS FOR YOU.
If you are awesome enough to want to work with me, there are a few ways we can make that happen. Here's how:
Search my site.
I am always trying to add value to the community it is the educator in me. I have a desire to give back and to grow the next generation of entrepreneurs. I am constantly adding new and interesting blogs to this website. From Video, Audio, to blogs post. If you are here chances are that you have some questions and chances are I  have already written about it.  So take a look via the search bar at the top of the screen.
Subscribe to my updates.
I write on personal development, inspiration, leadership, productivity, platform, systems, and publishing. I also throw in a good mix of social media tactics and technology. On occasion, I write about stuff that doesn't fit neatly into just one of these categories. My goal is you will learn through my journey.  Just hit the subscribe button on the sidebar or by going to this page.
Take A Class From Me.
I currently offer many classes, webinars, as well as a online membership site where we can get deep down in the dirt involved in those things that matter to you. Whether it is my popular Lunch and Learns to my Open Hours (Q&A Series) there is a place where you can connect with me and with my community to get your questions answered. Some of these classes and events are free and some are paid, but regardless they are all high value. If you are interested in your classes click here. Also remember to sign for class and event updates.
Book me as a speaker or guest expert.
I love to speak and perform.  Here is my biggest secret — I was a professional tap dancer as a kid and as a result I am comfortable being on the stage. I have 35 years of being on the stage and have been presenting workshops for over 25 years. Let me and my team bring you a power packed presentation.  Get more details here!
Hire me personally.
There are times when someone needs a personal one on one session with me. That's great — I love getting in front of the white board and helping someone map out there business or there idea.  Join me for a one on one in person or via Skype.  Click here for more information.
So you want to get in the dirt. You have thought about it and you need to take your business to that proverbial next level. But you are going to need some one to guide you, perhaps hold your hand, and if need be, give you a swift kick in the britches (learned that word from my grandfather).
Click one of these links to find out more about my VIP Coaching, Group Coaching or  Consulting  for established brands.
Now if nothing above is your cup of tea. Feel free to email me and we can figure out how to customize a package that works.