The _Preneur Academy
The _Preneur Academy is our premier membership site — Get access to our entire library of teaching and execution plans. Each plan takes you step-by-step through a specific digital business, or marketing tactic. You can also access recordings of the weekly Office Hours webinar and monthly webinars. You will be able to join our exclusive Facebook Group called the Quad, where you can connect with like minded individuals.
SIGN-UP CLOSED
---
Facebook for Business Basics – FREE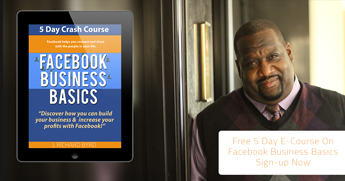 5 Day Crash Course You Will Be Introduced To The Power Of Facebook & What It Can Do For Your Business! Inside Each Lesson you will learn the basic information that you need to know, so that you can discover exactly what Facebook can do for your business!
You will have access too easy to understand information that will show you how and why you should consider using Facebook as a part of your business model. Inside each lesson you will be introduced to simple Facebook strategies, so that you can develop a better understanding of the overall concept and how you can apply it to your own business!
Learn More
---