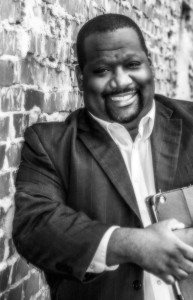 Hi my name is J. Richard Byrd. I am a father, husband, church launcher, entrepreneur, musician, and marketing consultant.
I am the author of several books most recently ByrdOlogy.
This is my personal blog. It is focused on "Being Bigger – My mission is to help leaders especially preachers to leverage their God-given platforms. As a result, I write on personal development, leadership, productivity, platform, systems, and publishing. I also throw in a good mix of social media tactics and technology. On occasion, I write about stuff that doesn't fit neatly into one of these categories.
This blog is for the leader/entrepreneur that is looking for a systematic way to do business and stay integral. I am a minister and entrepreneur and sometimes finding the right balance is hard. In this blog you get to watch me work through those issues.
If your goal is to Think Bigger – Be Bigger and Do Bigger Things —then this blog is for you.
To make sure you don't miss my newest posts, you can subscribe via RSS or e-mail.
Ultimately this blog is my rantings and ravings as I try to figure out my purpose in life. Sometimes irreverent, it is still relevant to the duality of the man.
I am currently certified in the following digital marketing disciplines —